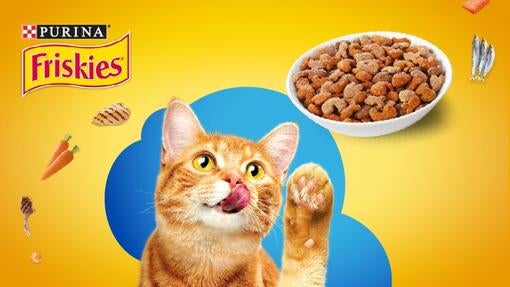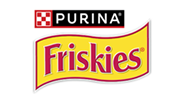 Discover the FRISKIES CAT range
Cat owners want their pets to live life to the fullest. That's why FRISKIES® feeds the senses. We provide taste adventures that feed their cat's playfulness and boundless curiosity.
WHY FRISKIES
FRISKIES® products are formulated with cats in mind at every step to deliver just the right balance of tasty nutrition in cats' favourite varieties. Every FRISKIES® product is a nutritious meal that entices and excites a cat's senses.
7 Day Transition guide 
Please allow 7-10 days to ease the transition from your cat's current food to PURINA® FRISKIES® CAT FOOD. Gradually add more PURINA® FRISKIES® CAT FOOD and less of the previous food to your cat's bowl until the changeover is complete. For your pet's health, see your veterinarian regularly. 
When transitioning your cat to new food, we recommend you do this gradually over 7 – 10 days as this will help avoid dietary upsets. Always follow the back of pack instructions as some brands may differ.
DAYS 1-2
Introduce the new food to your pet in small amounts, still primarily feeding the old food (25% of the new blend to 75% of the old).
DAYS 3-4
Feed a little bit more of the new food to your pet each day (approximately 50% mix of new blend and old recipe).
DAYS 5-7 (UP TO 10)
Gradually increase the amount of new food (approximately 70% mix of new to old). By Day 7 you should be feeding the new food exclusively.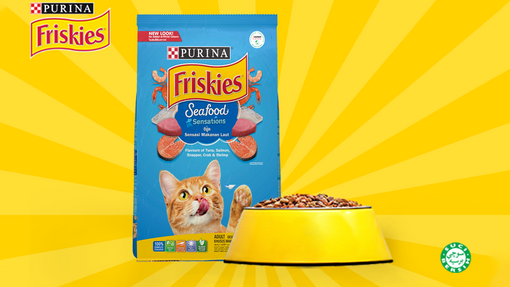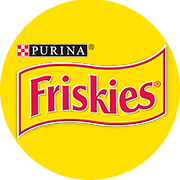 Brought to you by
FRISKIES
FRISKIES® Dry Food
Open a world of sensory delight by feeding FRISKIES dry cat food. Each crunchy, tasty bowlful comes alive with enticing aromas, appealing shapes and delicious flavours in every bite. Try all our nutritious varieties of dry cat food to excite and delight your cat's senses.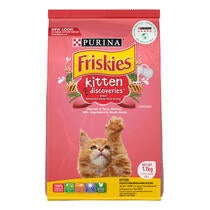 FRISKIES® Kitten Discoveries Dry Cat Food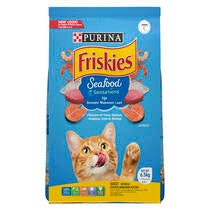 FRISKIES® Adult Seafood Sensations Dry Cat Food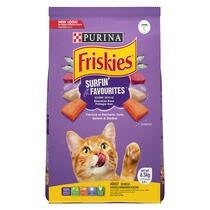 FRISKIES® Adult Surfin' Favourites Dry Cat Food