Supercoat Dry Dog Food
Purina Supercoat Healthy Weight Dry Dog Food Chicken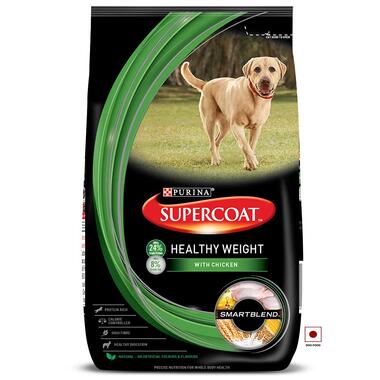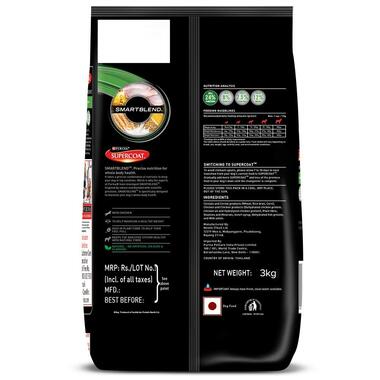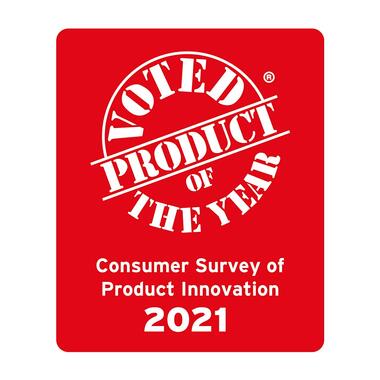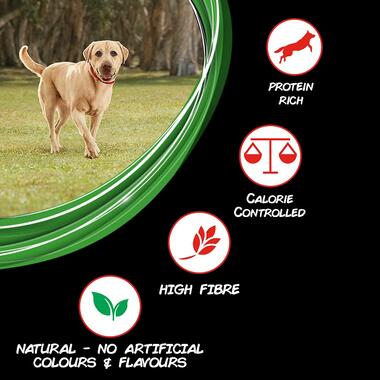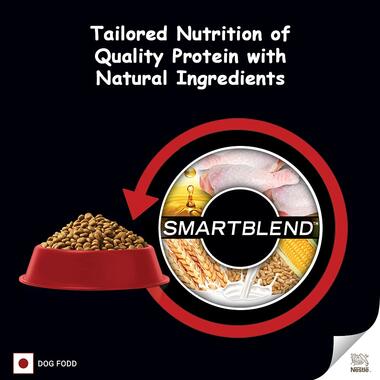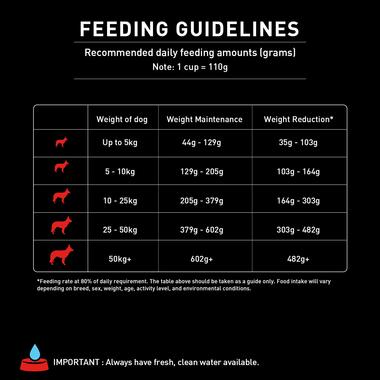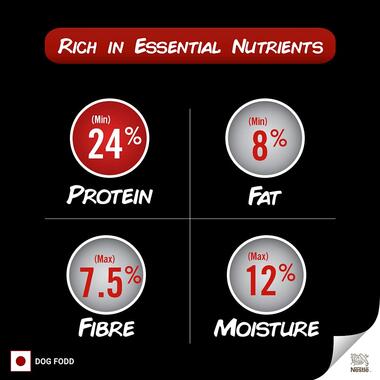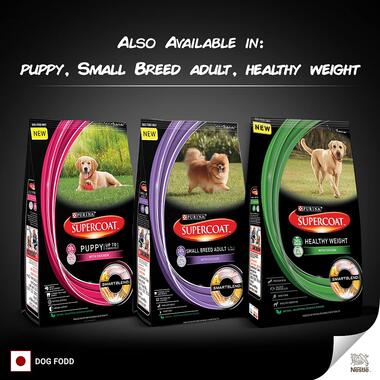 Tailored nutrition for your dog's overall health to bring out his active best
Calorie controlled diet to maintain your dog's healthy weight
Keeps his digestive system healthy with natural fibre
Helps him feel full throughout the day with high plant fibre
Features
Tailored nutrition for your dog's overall health to bring out his active best
Calorie controlled diet to maintain your dog's healthy weight
Keeps his digestive system healthy with natural fibre
Helps him feel full throughout the day with high plant fibre
Natural - Contains no artificial colors and flavors
SUPERCOAT is developed by Nestlé Purina experts with 120 years of expertise in pet nutrition. It provides tailored nutrition with precise combination of quality natural ingredients to bring out your dog's whole body health – both inside & outside. SUPERCOAT Healthy Weight is specially designed for less active or obese dogs to maintain their overall health. It is a high protein & low fat diet that helps maintain your dog's healthy weight, contains natural fibre to keep his digestive system healthy & helps them feel full throughout the day. SUPERCOAT Healthy Weight comes with a delicious taste so that your dog enjoys his nutritious meal. This food is suitable for all dog breeds that are likely to get obese while growing up like Dachshunds, Labradors, Bulldogs, Beagles, Dachshunds, and Basset Hounds.
Ingredients
Cereals and Cereal products (Wheat, Rice bran, Corn)
Chicken and Chicken products (Dehydrated chicken protein, Chicken oil and Hydrolysed chicken protein)
Plant fibre
Vitamins and Minerals
Invert syrup
Dehydrated fish protein and Milk solids
Nutritional Information
Contains Min. 24% Protein and Min. 8% Fat
Dry Food
You may also like...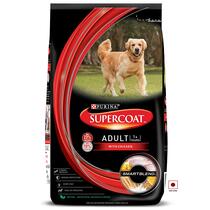 Purina Supercoat Adult All Breed Dry Dog Food with Chicken
Purina Supercoat Puppy Chicken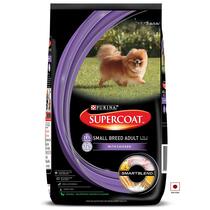 Purina Supercoat Adult Small Breed Dry Dog Food Chicken